Our founders are at the helm of each and every engagement.
To meet unique project needs, clients also have exclusive access to the knowledge, advice and participation of our personal network of top senior professionals in the industry.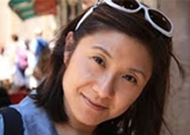 Evelyn So
Founder and CEO
As founder and CEO of Noesium Evelyn brings over 25 years of digital knowledge to the table with each assignment. Known for her integrative thinking approach, she specializes in business analysis, customer experience mapping and product design strategy especially for technology innovations.
Throughout her career she's led projects to develop customer-winning solutions to complex innovative business challenges including internet banking, video on demand, internet TV, broadband services, social media, and virtual reality tools.
Prior to Noesium she's held various senior positions in large corporations such as CIBC, Bell Canada, Virgin Media UK and top agencies, including ExtendMedia (now Cisco), which has allowed her to be able to bring her integrative and design thinking skills to work across silos to meet the needs of customers, businesses, marketing, content and technology teams.
As the lead point of contact on all projects Evelyn ensures the engagement is a success from start to finish and that all of the necessary experts are in place to meet the project requirements.
Evelyn holds a B.Sc. (honours) degree from the London School of Economics (LSE), and a M.Sc. degree from University College London (UCL), both University of London, U.K.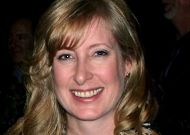 Donna Gimbel
CTO
As CTO, Donna brings over 25 years of technical expertise in software engineering and technology strategy. She specializes in complex, custom built software solutions that meet business challenges.
Prior to Noesium, Donna held several senior technical positions in start ups, agencies and large corporations. She is reputed as a technology expert who has the ability to digest problems quickly and provide solutions effectively. Donna has led teams that tackle complicated projects by translating business requirements into a clear and cost-effective roadmap.
Donna met Evelyn at ExtendMedia, Toronto, where she was instrumental in building the technology team and laying the operational groundwork for the then-startup which was acquired by Cisco in 2010.
At Noesium, Donna leads all technical discovery, development and deployment, reassuring clients of unique, quality, scalable solutions that are on time and on budget.
Donna holds a BSc, Mathematics and Engineering; Process Control (honours) degree from Queens University, Canada.